SBIR/STTR Proposal Preparation Workshops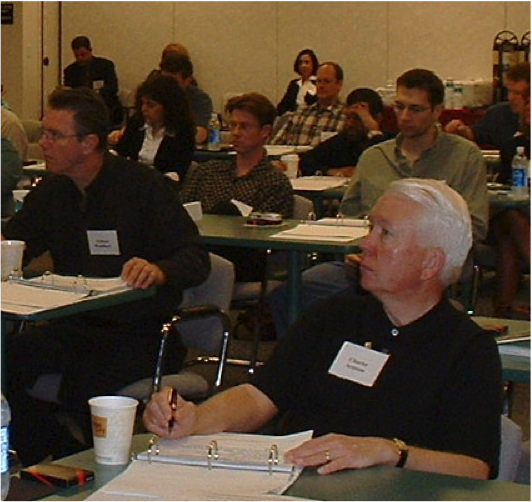 EnableVentures® provides 8-hour workshops designed for scientists, engineers and other professionals who are preparing their first SBIR Program proposals or who have been unsuccessful in winning with previous SBIR proposals they have submitted. This course provides you with the program information, background, organizational and preparation skills that you need to write a winning proposal. You will be actually writing (and more importantly thinking) about a research plan relevant to your organization or company. On completion of this course, you will be well on your way to preparing a winning proposal.

The course instructors have many years of experience in writing winning SBIR proposals. Instructors have used the SBIR program for funding their own startup companies. In addition, experts in other business areas frequently assist in these workshops providing expertise and answering questions about such diverse areas as financial management and accounting requirements, patent and trademark issues, and commercialization plans. The number of workshop participants is limited so that instructors and volunteer experts can provide one-on-one feedback on writing exercises.

We cover proposal preparation for all 11 agencies participating in the SBIR Program. Each proposal section is considered in detail with methods and techniques for writing each section. Our workshops focus on two areas key to winning: the work plan and the commercialization plan. You will receive tools for developing a work plan and recommendations for proposal preparation management.

At the end of the workshop, participants will have learned how to prepare the essential elements of their proposal and will have had the benefit of 'struggling with the key winning elements' and received feedback and advice from 'been there/done that' instructors and expert coaches.

You can see what some of the participants have said about our courses here and learn about how some of our workshop participants are doing here.