Sharon C. Ballard
President/CEO
EnableVentures, Inc.
Scottsdale, AZ and Alma, AR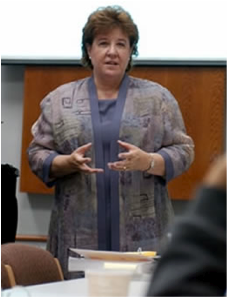 Sharon C. Ballard is President and CEO of EnableVentures, Inc., and former President, Chief Executive and co-founder of Reticular Systems, Inc. She held management posts in the Titan Corporation, Motorola Inc. and LINKABIT Corporation.

As UCSD CONNECT's first Springboard Management Fellow, she served as mentor and advisor to over 60 early-stage high technology entrepreneurs in just ten months; forty of these venture teams presented their 15-minute business plans before a customized panel of business experts for each venture.

She is the developer of the Supercoach® Entrepreneurial Training. She has worked with thousands of entrepreneurs and coaches globally and across the United States.

She is one of two founding Management Fellows for Arizona State University's Technopolis Program (now called Venture Catalyst), which focuses on educating, mentoring and networking early-stage entrepreneurs. She is instructor/coach for nationally-attended SBIR/STTR Program Proposal Writing Workshops.
.